Because sharing is caring, every year after Tech Forum we release as many video-recordings of the sessions as possible. This year, while we wait for the release of the Tech Forum 2020 online-only content (sign up to our eNews mailing list or subscribe to our YouTube channel to be notified when they're available), we've made a list of the 10 most-viewed videos from Tech Forum & ebookcraft 2018 and 2019.
Join us in reliving those great moments!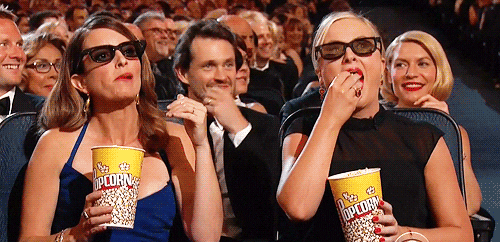 Tech Forum
Saadia Muzaffar's keynote presentation, Collective effervescence
Today's publishing industry is tasked with the monumental responsibility of helping democratize access to experiences that have traditionally had a very difficult time reaching mainstream audiences. In the same vein, we are seeing the power it has to elevate niche voices into the spotlight when it comes to the connected and vigilant social realities of our times. All of these opportunities can be challenging and overwhelming for those at the helm. At Tech Forum 2018, Saadia guided attendees through an exploration of how leaders in this sector can reimagine their work and its impact, and reconcile that with the realities of business and bottom lines.
Panel: Women in publishing
A frank discussion on the challenges and opportunities for women in today's publishing industry. Moderated by Kristin Cochrane, Chief Executive Officer at Penguin Random House Canada.
Blockchain and building the future of information management and sharing
Since debuting in 2008 in the form of bitcoin cryptocurrency, blockchain technology has moved beyond the financial sector and promises to upend the way all data is stored and exchanged.
A panel of experts from the publishing industry and beyond do an overview of the technology and a panel discussion to explore the opportunities and potential roadblocks the technology could present the publishing supply chain. Part thought experiment, part show-and-tell, discover how blockchain technology could impact rights management, metadata distribution, and more.
Live podcast recording: Minorities in publishing
Jennifer Baker of the Minorities in Publishing podcast conducts a live interview with author, columnist, and founder of the Festival of Literary Diversity (FOLD) Jael Richardson on craft, publishing, and formulating equity within the literary community.
Data-driven collections & patron management: The new library science
In this panel Janet Horne, Manager Library Systems at Vancouver Public Library, Maria Cipriano, Senior Collections Specialist at Toronto Public Library, Jessie Bach, Bibliographic Services Manager at Marigold Library System and Michelle Sawh, Manager, Service Delivery at Markham Public Library, share their latest data-driven initiatives that are revolutionizing collections and patron management to increase efficiencies, insights, and opportunities. BookNet's Monique Mongeon speaks to the role BNC LibraryData will play in the aggregation and analysis of nation-wide library collections data.
ebookcraft
The past, present, and future of digital publishing
Dave Cramer, Senior Digital Publishing Technology Specialist at Hachette Book Group: EPUB has been around since 2007; EPUB 3 came out in 2011. We're told we live in an age of digital disruption, but little has changed in ebooks since before the very first ebookcraft. What's going on? What might the future of ebooks look like? Should we use EPUB 3.2? Will there ever be an EPUB 4? Are Web Publications real? This session is part history lesson, part unhinged rant, part futile attempt to predict the future.
Laser focus: or, don't get too distracted by that shiny object (or ebook feature)
The ebook world is evolving around us. Take a moment to stop and think about where you fall in that and also where your organization is. Consider how priorities have shifted—yours as an ebook developer, for your company relative to this format, and for the marketplaces and readers we serve. Liisa McCloy-Kelley teaches us how to focus on what really matters for today and tomorrow without allowing yourself to get too distracted by all the shiny objects out there.
Great expectations – The sequel: Updates from the digital standards front lines
In this talk, Tzviya Siegman, Information Standards Lead at Wiley, offers an in-depth overview of the publishing activity at W3C. Karen Myers (W3C) highlights several standards and areas of interest that affect publishing, such as web payments, credentials, and virtual reality, while explaining how everyone can get involved as the community strives toward the fulfillment of "great expectations" for a new future of publishing on the Web.
Coders: The making of a new tribe and the remaking of the world
Facebook's algorithms shaping the news. The literature of our time mediated through e-readers. Revolution on Twitter and romance on Tinder. We live in a world constructed of code—and coders are the ones who built it. Acclaimed tech writer Clive Thompson shares a brilliant anthropological reckoning with the most powerful tribe in the world today: computer programmers. Clive picks up the thread of his own long-abandoned coding skills as he reckons with what superb programming looks like; ponders the morality and politics of code, including its implications for civic life and the economy; and wrestles with the major controversies of our era, from the "disruption" fetish of Silicon Valley to the struggle for inclusion by marginalized groups. To understand the world today, we need to understand code and its consequences. Clive gives us a definitive look into the heart of the machine.
Building ebooks that last
In this talk Teresa Elsey, Managing Editor at Bridge International Academies, answers the question: "How does my company build ebooks that will still work in two years, or five, or ten?" She takes a pragmatic approach based on real-world examples of ebooks that did not last, with a dash of the theoretical that considers how web archiving work might apply to ebooks, Teresa covers workflows, common issues that prevent ebooks from being sold, standards compliance, link rot, accessibility, and more. She also looks at how web communities are talking about digital archiving and how this might apply to ebooks.
Don't forget to subscribe to our YouTube channel: videos of the Tech Forum 2020 presentations will be released soon.